I have been using HARATI e-Attendance system for the past 5 years and have always been completely satisfied. They do an excellent job, are always punctual and offer the most competitive rate. They have been very reasonably priced and have done exactly what we've asked of them.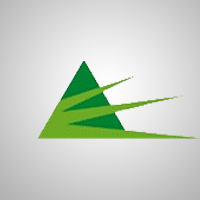 HARATI has developed and successfully implemented Enterprise Financial Management System for our organization. The software has been developed using latest tools is able to manage needs of all our insurance financial system. The software has significantly improved our efficiency and helped us to maintain our system more systematically and effectively. We are completely satisfied with the software and company's service and support.
The Accounting Software Acct2k developed by HARATI is found to be a useful software and is user friendly and is developed in such a fashion that it saves time, let alone its capability in managing the financial transaction systematically.
HARATI has supplied Laptop Computers, Door Access Locks and Detecting System to Everest Bank Ltd. The performance of the equipment which they have supplied to the Bank is satisfactory. The service support from HARATI is also satisfactory so far..
उपर्युक्त विषयमा यस संस्थानलाई आवश्यक परेका विभिन्न प्रकारका लेखा तथा भण्डार सँग सम्बन्धित सफ्टवेयरहरु श्री हारती कम्प्युटर सर्भिसेज प्रा.ली. बाट खरिद गरी प्रयोग गर्दै आएको र त्यस प्रा.ली.बाट खरिद गरिएका सफ्टवेयरहरु तथा खरिदपछिको सेवा सन्तोषजनक रहेको व्यहोरा जानकारी गराइन्छ ।